Stop sharing your poor quality photos on social media; retouch them and show the difference. A photo editor will make this easier. Well, we are going to list several selected and excellent photo editing tools that we think are worth owning. If we've missed your favorite tool, just leave some comments below.
Design Wizard – Create impressive videos and image designs in minutes
A really unique content creation tool. Think Canva, Promo and Shutterstock all on the one platform. This is what you get with Design Wizard:
An easy-to-use image editor + premium template library
An easy-to-use video editor + premium template library
Free video and image stock website – completely copyright free
And, so, much, more.
Content creation just got easy. Marketing just got easy. (And cheap!)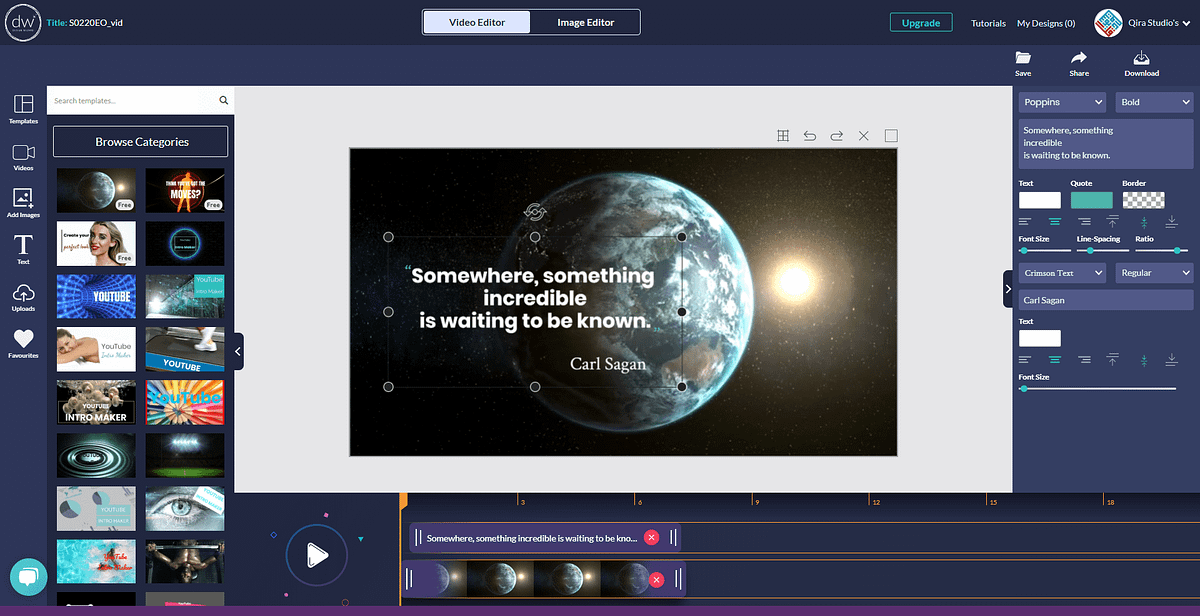 FotoJet – Turns your photos into works of art
FotoJet is one of the photo editors most recommended by us. It is a robust online tool that handles more than just photos. The site offers a straightforward photo-editing tool that lets you crop, size, rotate, color and add exposure to the image. It also provides you with advanced features such as sharpen, de-haze, vignette, noise, focus, color splash and selective filter. With support for effects, texts, clipart, and frame, FotoJet is a consistently pleasing photo editing tool we tend to gravitate towards, not only because of its clean, tidy interface but also because of its efficient processing.
The best feature I love is FotoJet's creative overlays, which are really for playing with the image. You can add a Bokeh, Light Trail, Montage, Grunge, Burst, or any other type of overlay to your photo. All the effects, overlays, and frames are easily superimposed for endless results. If there's a specific area you need to retouch, zoom in on your photo by dragging the slider bar below the window and simply drag the photo to see the specific area you want to edit.
Photoshop – Better ways to deliver your best work
I guess everyone knows about Photoshop, so let's mention the basics. It will help you do every photo editing or every photo design right inside the app and quickly turn any inspiration into a beautiful work of art. But you need to be a professional user to control it completely.
GIMP – GNU image manipulation program
GIMP is a cross-platform program and a suitable alternative to Photoshop. If you are looking for a free desktop photo editor, it's the right choice. If you are a Photoshop user, you will easily handle GIMP since the interface is similar to Photoshop. It's very powerful and can handle almost every task with photos. However, it's somewhat complicated for those users who have minimal photo editing technical skills.
Paint.NET – Free software for digital photo editing
Paint.NET is image and photo editing software for PCs that run on Windows. It's a simple to use and free photo editor that's perfect for many little tasks that don't need much in the way of technical skills. With a number of plug-ins but no initial cost to you, it's worth checking out.
Sumo Paint – Photoshopping in your browser
Sumo Paint is an online, feature-rich, free paint tool and photo manipulation application. It offers many handy tools in the left sidebar, such as text, brush, blur, sharpen, smudge, curve tool, color picker, magic wand and so on. And you have the option to access more editing tools from the menu at the top, like duplicate, canvas manager, rotate, crop, feather, pixel selector, layers with different effects, balance color, negative and more.